-

18

%
Roll over image to zoom in
Click to open expanded view
You don't have to watch your baby or toddler struggle to walk! With our BabyStep Walking Assistant 2, not only will your child be able to walk sooner rather than later but will also maintain proper posture!
Built with safety features and comfortability in mind, not only will this harness benefit your child. Its affordability and durability also make this the perfect choice for you!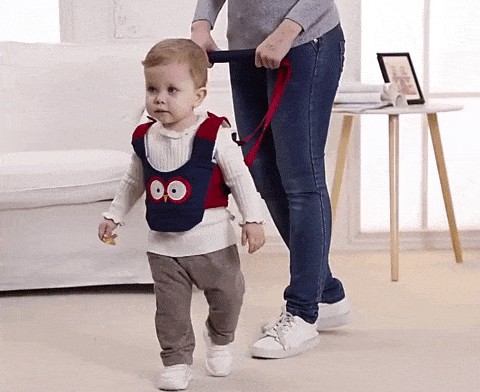 ✔ 100% safe for your baby: Made with high-quality and breathable materials that are free of irritants, keeping your baby's delicate skin safe and protected.
✔ Comfortable for you and your baby: This walking assistant prevents backaches as it has a long strap from which you can hold your baby without bending. Its snug fit, safety buckles, and Velcro strip safely secure your child, yet does not restrict their movements.
✔ Multi-stage use: Designed and intended primarily for children between 8 and 24 months. Transform/remove some features of the walking assistant as your child's needs continue to change and the need for support gradually decreases.
✔ Durable, portable, and easy to clean: Its durability has been tested and can handle weight exceptionally well. Easy to carry around and suitable for handwashing.
Shipping to: Worldwide
Delivery: Estimated between 24 days from shipping date
We expect this item to arrive by the estimated delivery date. We also calculate a maximum delivery date in case of delays that are out of our control. With our Money Back Guarantee, we'll give you a full refund if the item isn't delivered by the maximum delivery date.
You can initiate a refund on items delivery or the maximum delivery date if the item hasn't arrived. Learn more in our Shipping FAQ.