-

21

%
Roll over image to zoom in
Click to open expanded view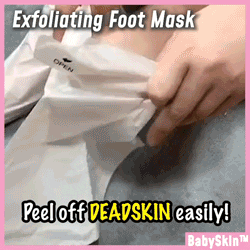 Regain your baby-soft feet in a soothing 30-minute exfoliation treatment with BabySkin™ Baby Foot Exfoliation Peeling Mask!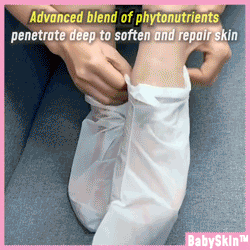 Filled with an advanced rich blend of phytonutrients and mild fruit acid complex, it quickly penetrates only the dead skin layer to remove all the dry, cracked, and dead skin cells built up layer after layer, resulting in a fresh, brightened, and baby-smooth feet.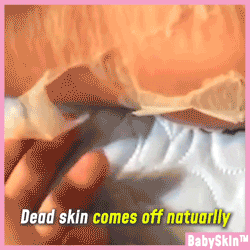 Thanks to the easy-wear boot-shaped cut, the mask does not only exfoliate hard calluses but also hydrates and moisturizes to deliver a comforting foot spa experience by wrapping your feet with rich essence to calm and deodorize for overall nourishment.
Features And Benefits:
Excellent peeling result in 30 minutes
Visible enhancement to smooth, soften and brighten the skin of your feet
Hydrates and moisturizes your feet with a spa-grade home treatment
Rich phytonutrients and mild fruit acid complex to maximize the nourishing result
Applicable to all skin types, perfect for dry, cracked feet, fatigue, aching feet, etc.
Boot-shaped cut for quicker and fuller absorption
How To Use:
Place one mask on each foot and secure them with the adhesive tape.
Keep them on for 30 minutes. You can put on socks or slippers over the mask and walk or massage gently.
After 30 minutes, you can rinse with water and peel off the dead skin in seconds.
Notes:
For best results, we recommend purchasing the complete foot spa treatment (3 Pairs Set). Recommended to apply once a week.
---
Shipping to: Worldwide
Delivery: Estimated between 24 days from shipping date
We expect this item to arrive by the estimated delivery date. We also calculate a maximum delivery date in case of delays that are out of our control. With our Money Back Guarantee, we'll give you a full refund if the item isn't delivered by the maximum delivery date.
You can initiate a refund on items delivery or the maximum delivery date if the item hasn't arrived. Learn more in our Shipping FAQ.