Roll over image to zoom in
Click to open expanded view
Fenyi Body Scrub Shea Butter Exfoliating Gel Deep Cleansing Treatment Acne Smooth Whitening Avocado Face Wash
$16.77
Compare
Report Abuse
Please note: Other accessories are not included.
100% new quality
Net content: 100ml
Ingredients: Niacinamide, pecan shell powder, avocado butter, arbutin, Centella asiatica
Fruit acid: scientifically matched concentration, gentle cleansing of waste aging keratin, smooth and tender skin
Shea butter: a moisturizer for the skin, nourishes the skin deeply and makes the skin moist and smooth
Centella asiatica: soothes and repairs the skin, replenishes the skin's missing nutrients
Solve the problem: rough muscles, back acne, black elbow tip orange peel
Cosmetic effects: moisturizing, exfoliating, hydrating, moisturizing, and moisturizing the skin
Instructions
1. After moisturizing the body, take an appropriate amount of scrub and use a circular motion to gently soften the skin
2. Rough skin and elbow tips can be properly extended massage time
3. Rinse with clean water, it is recommended to use 2-3 times a week, according to personal skin quality
Shelf life: three years
Remarks:
1. The manual measurement tolerance is 2-5g. Please don't mind your replacement.
2. Due to the differences between different monitors, the image may not reflect the actual color of the project. thank you very much!
Package Included:
1*Shea Butter Exfoliating Scrub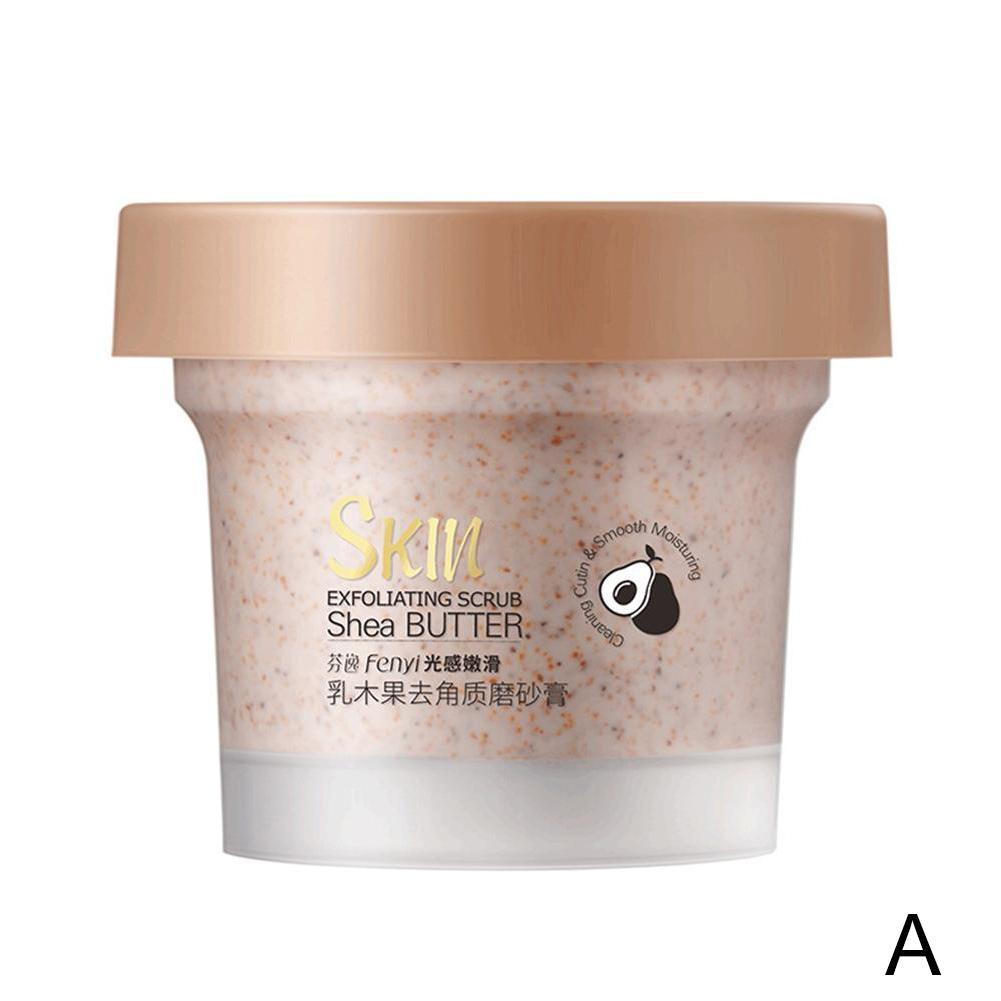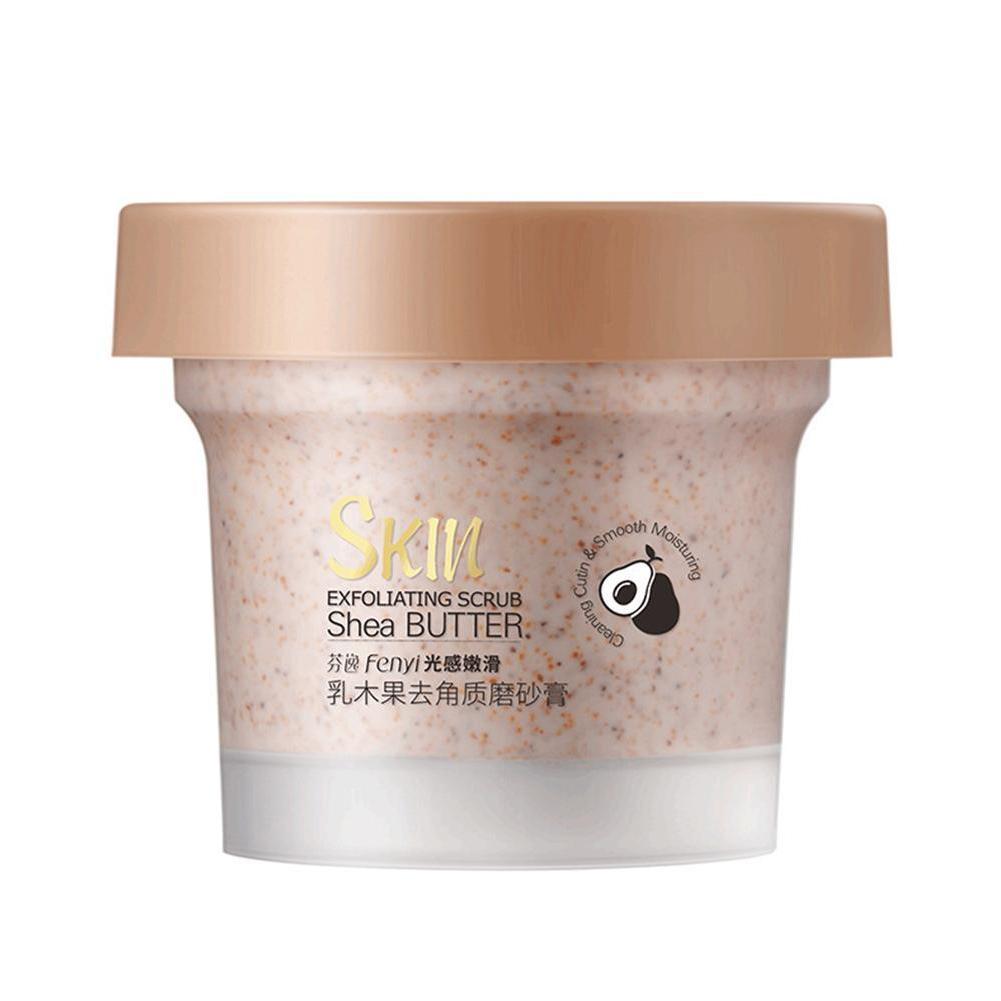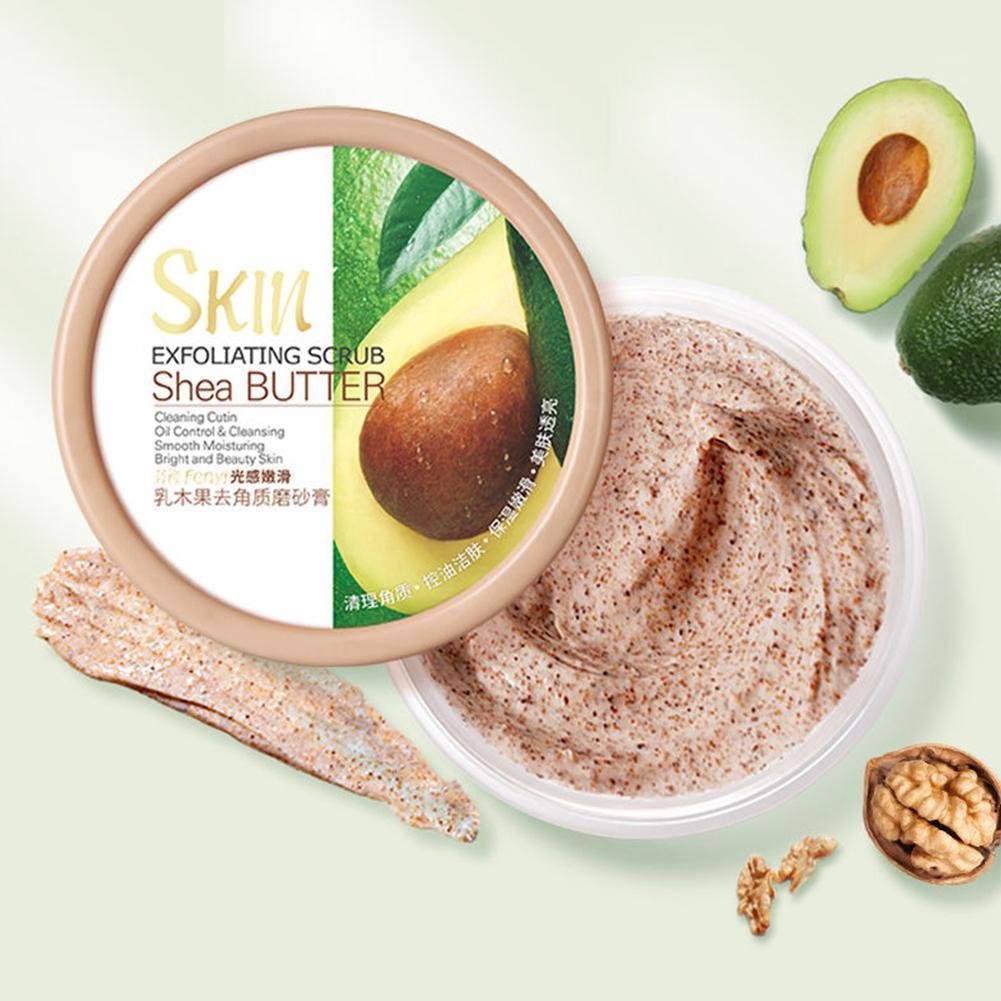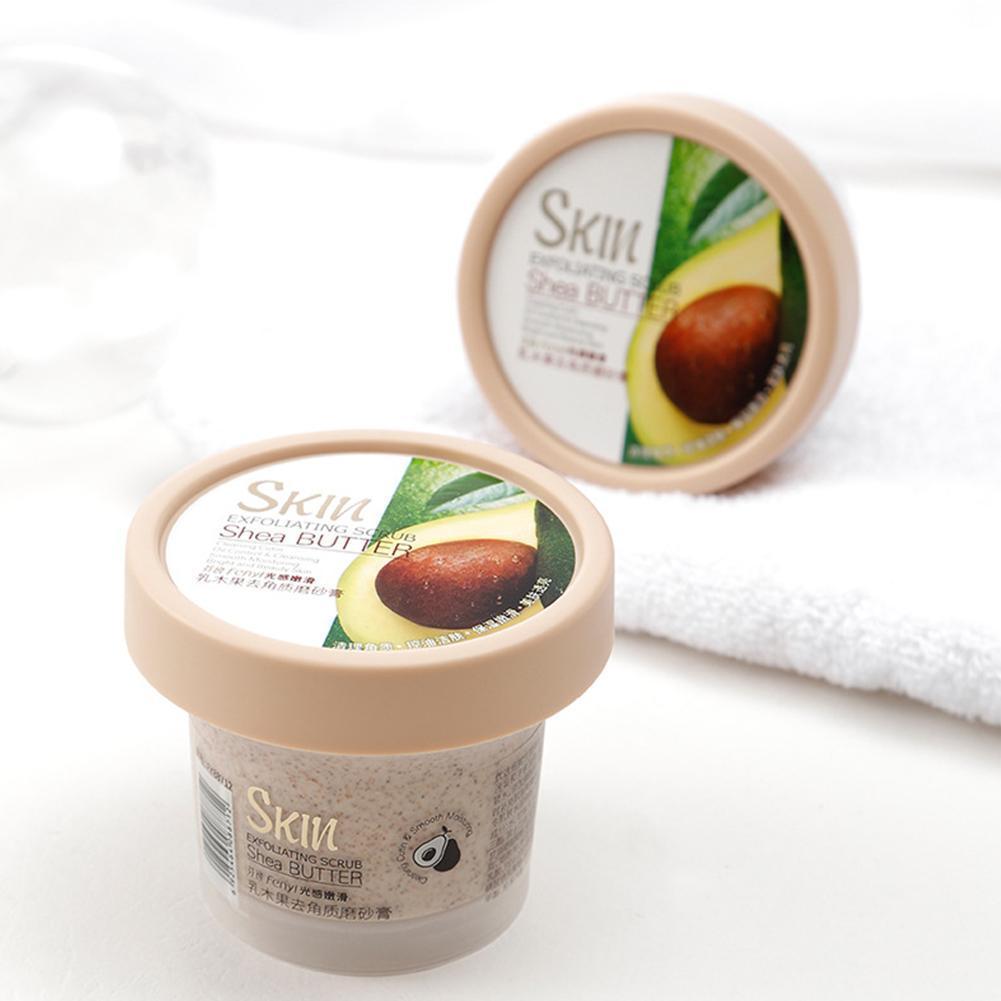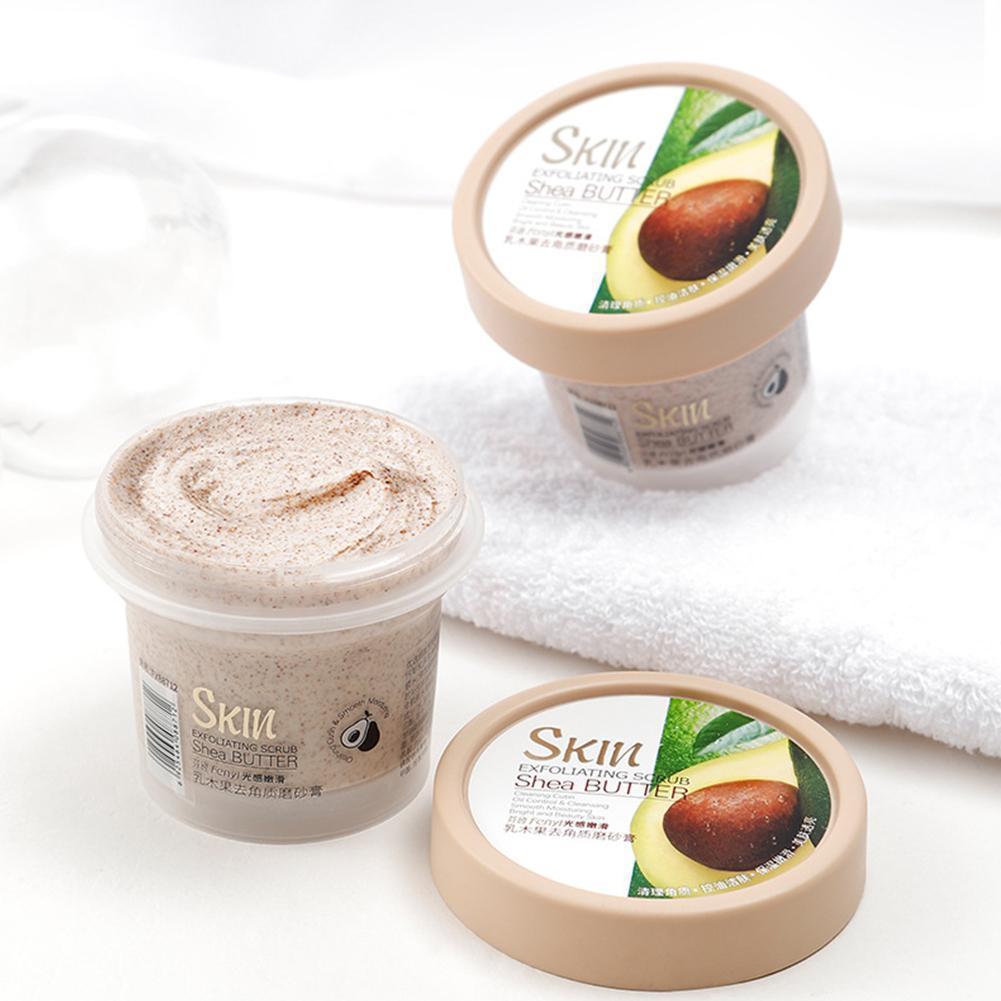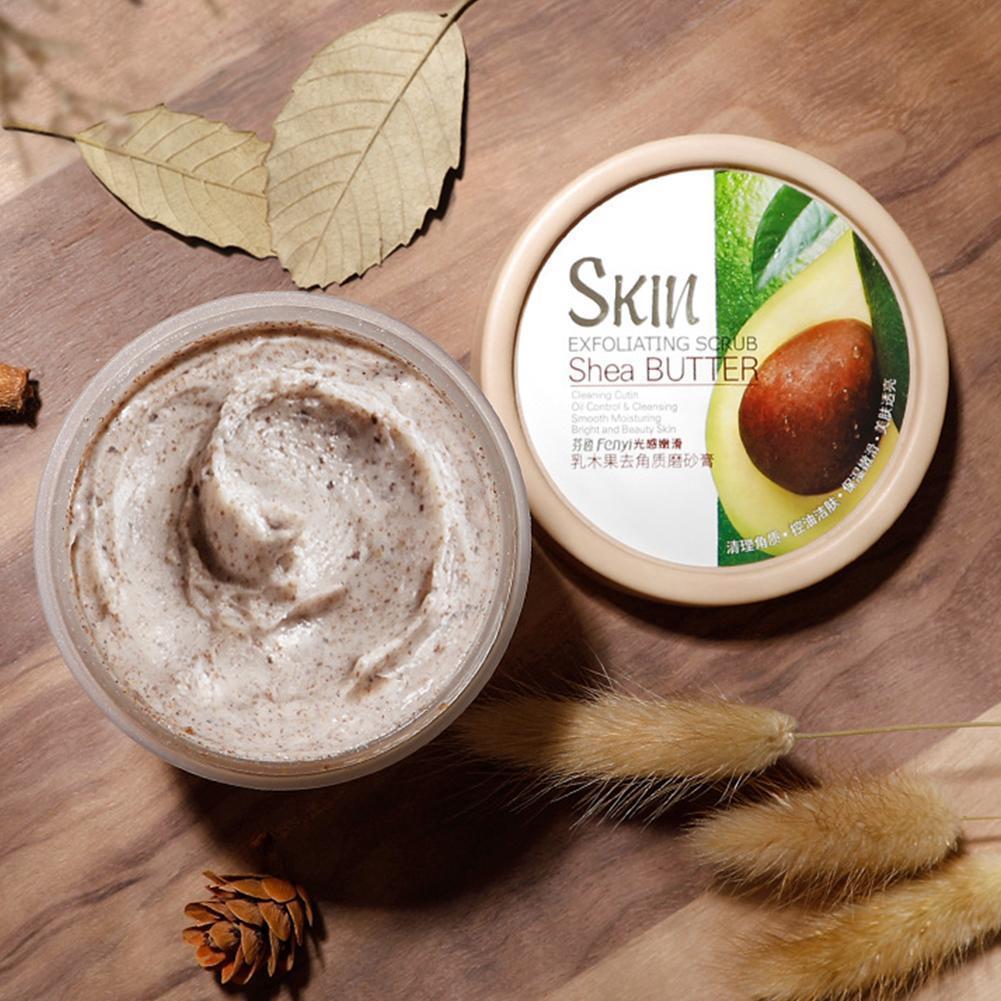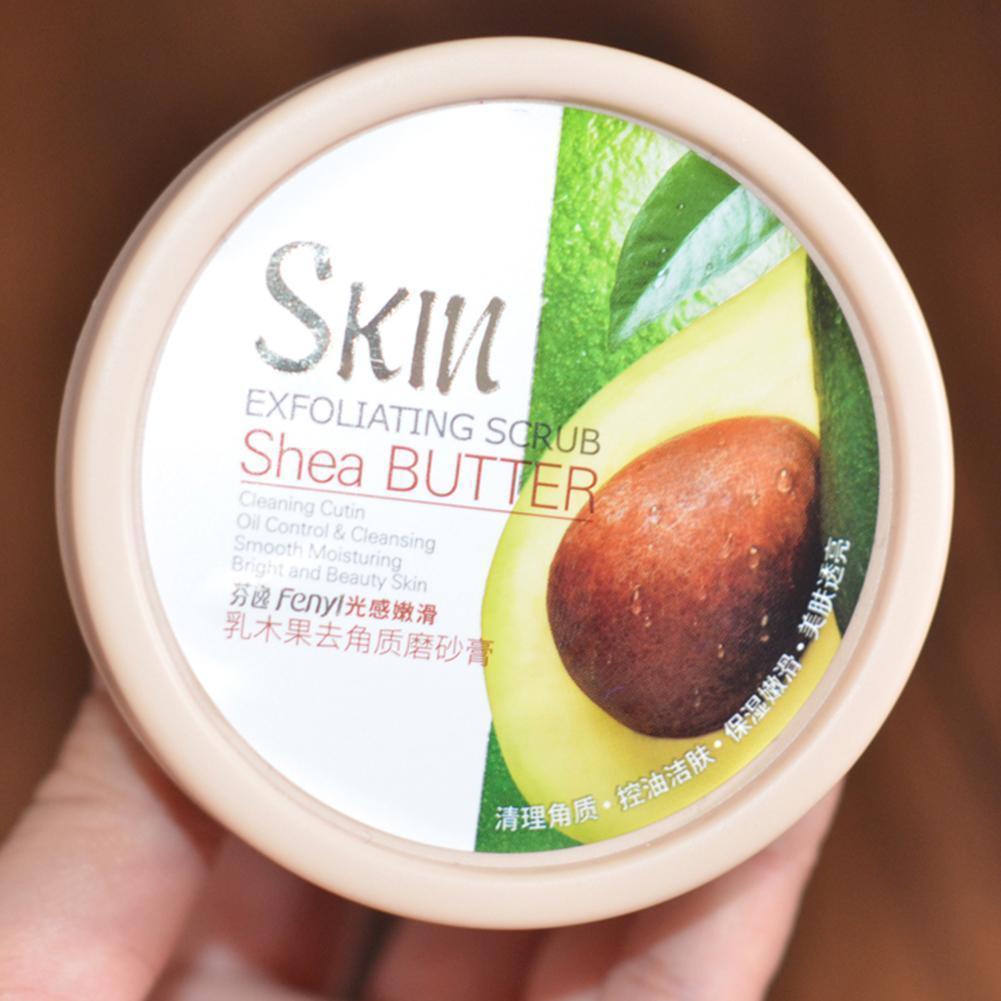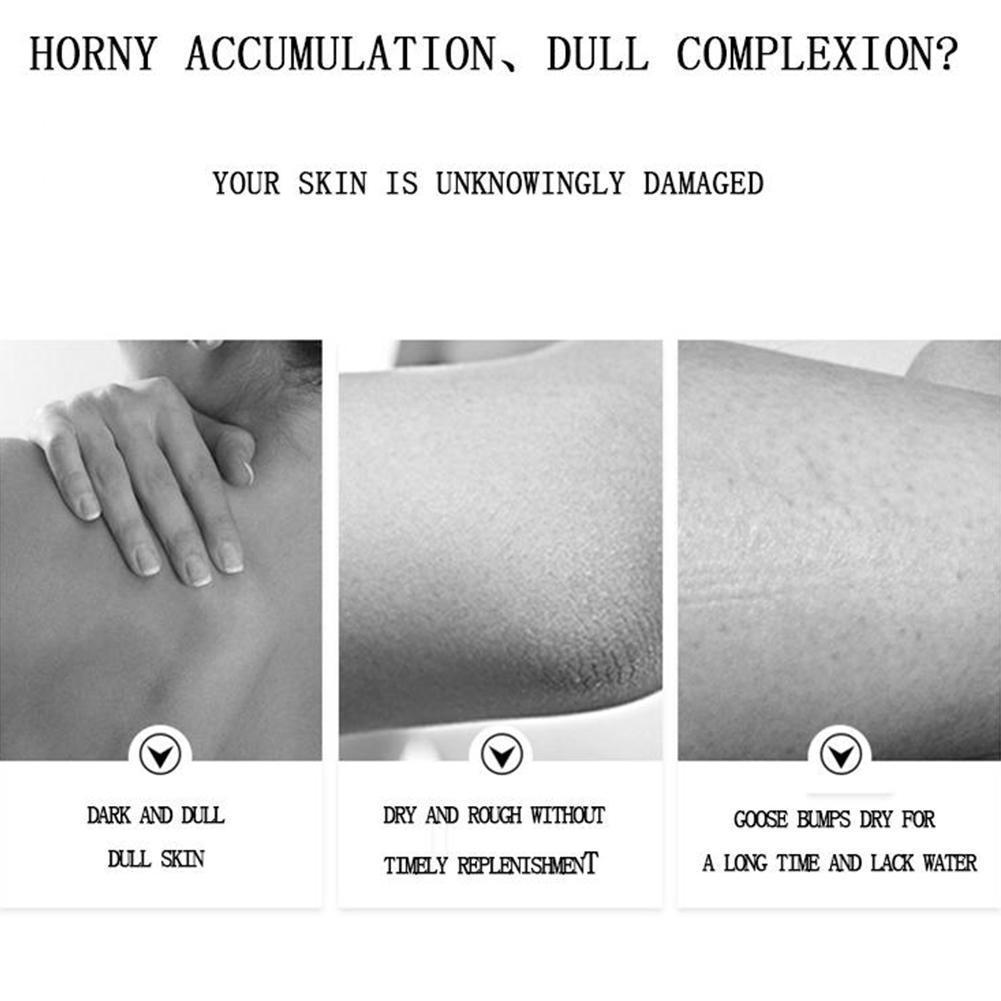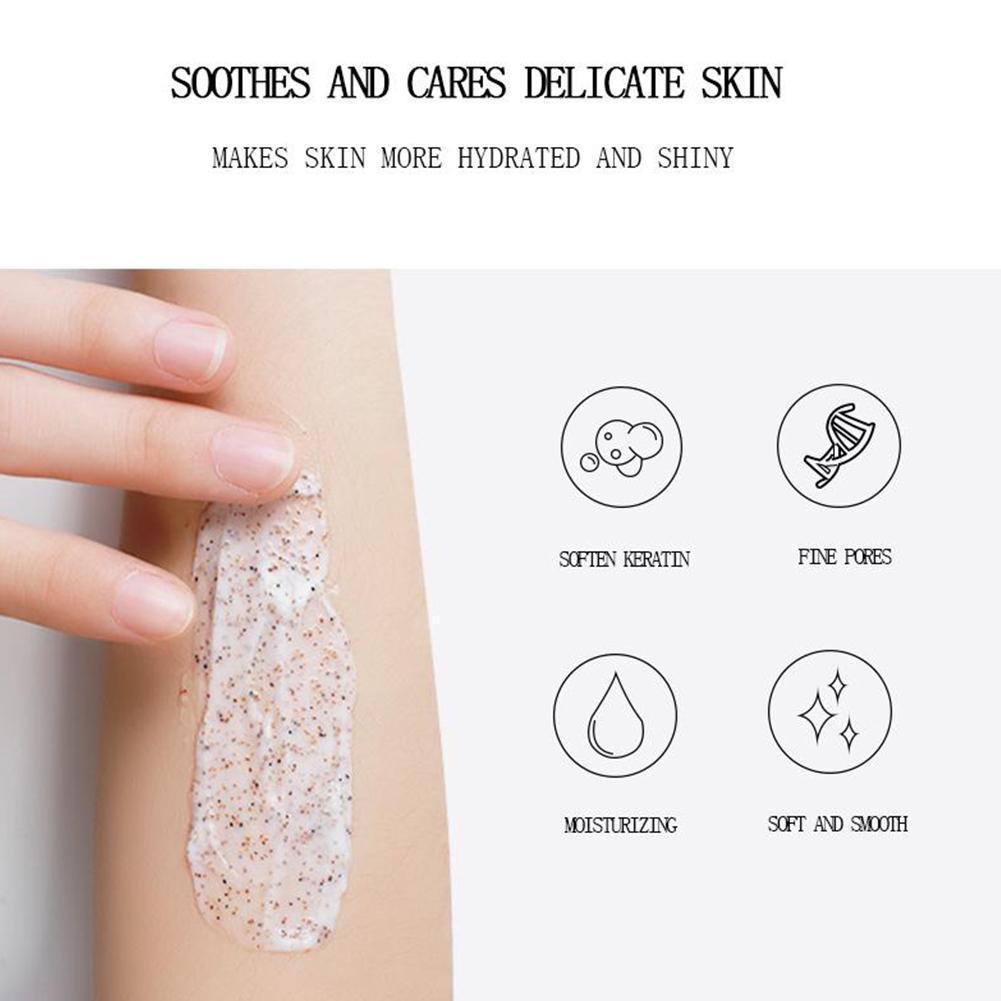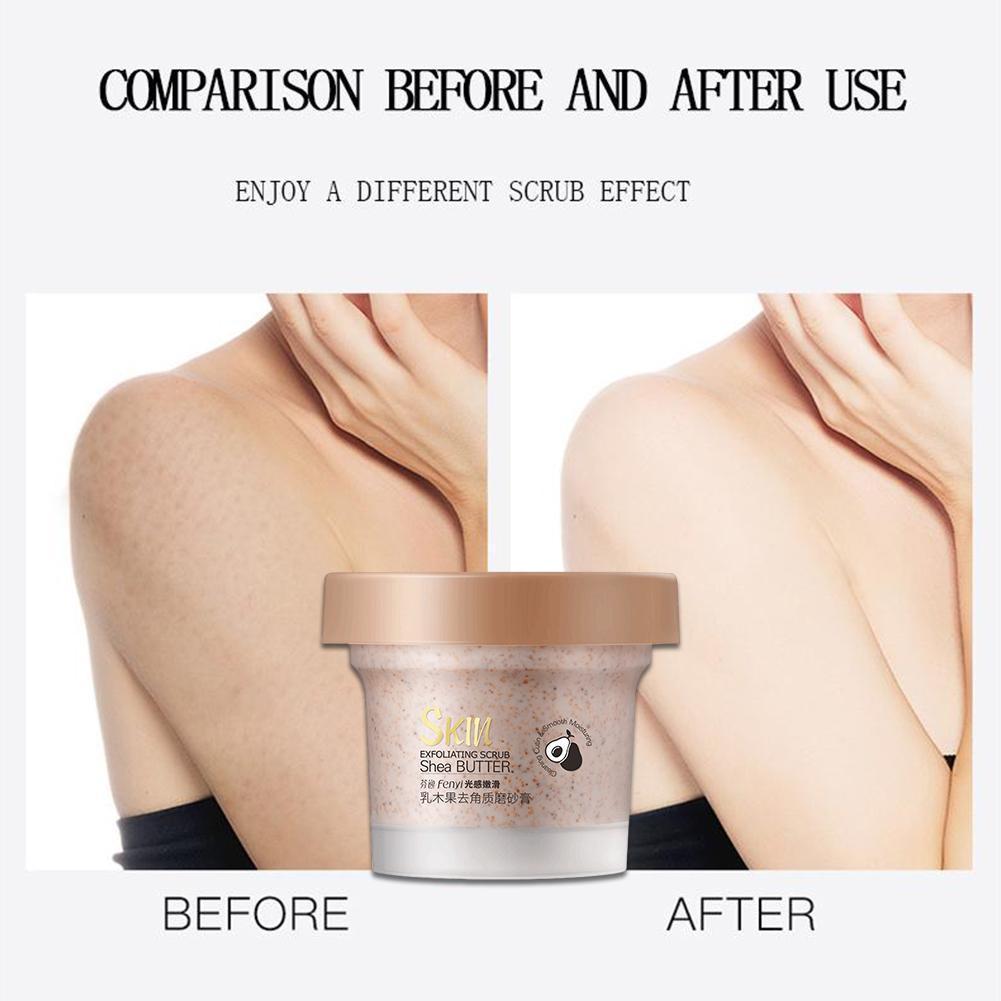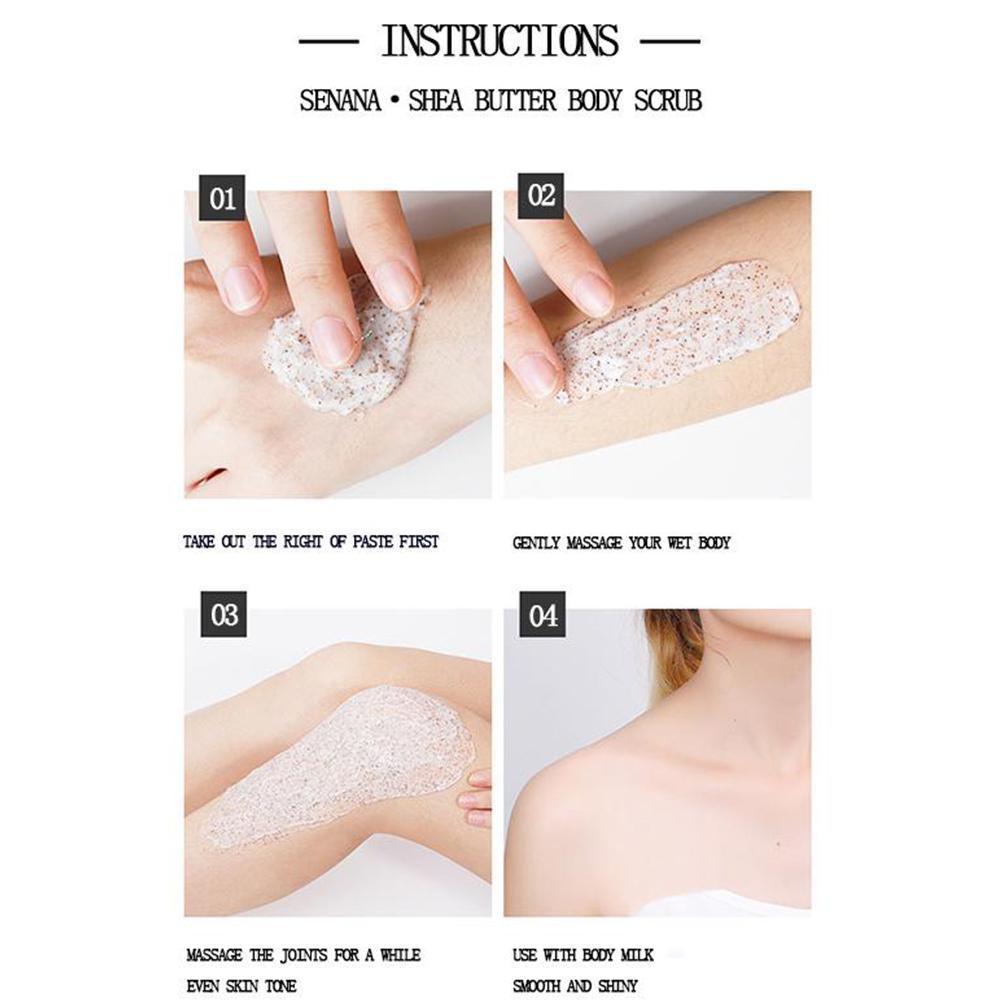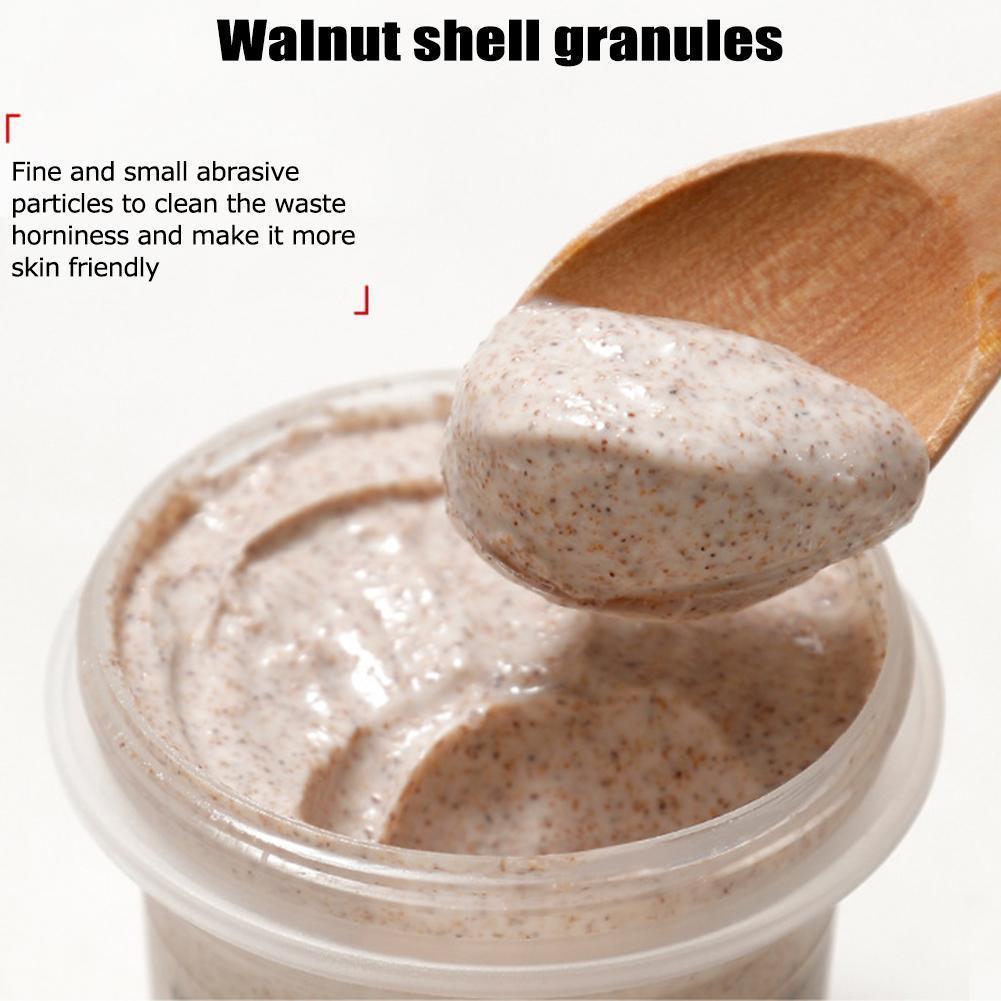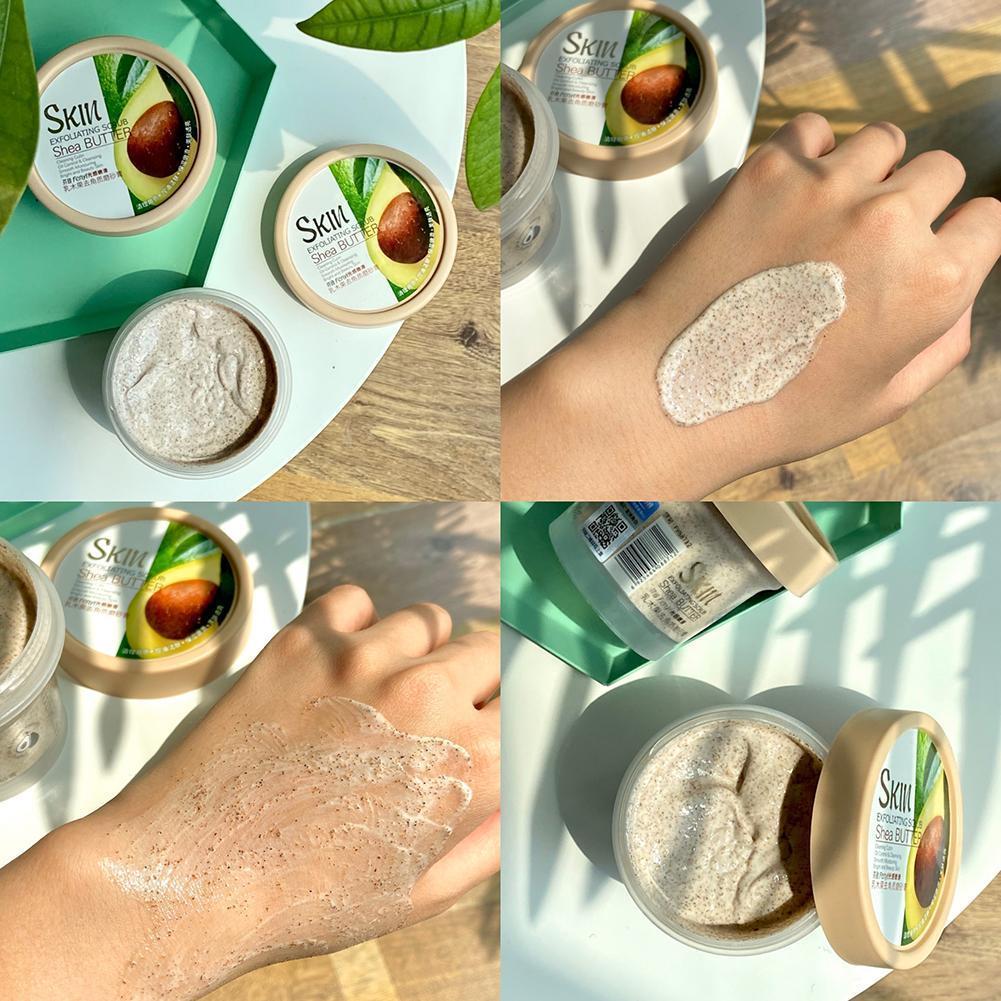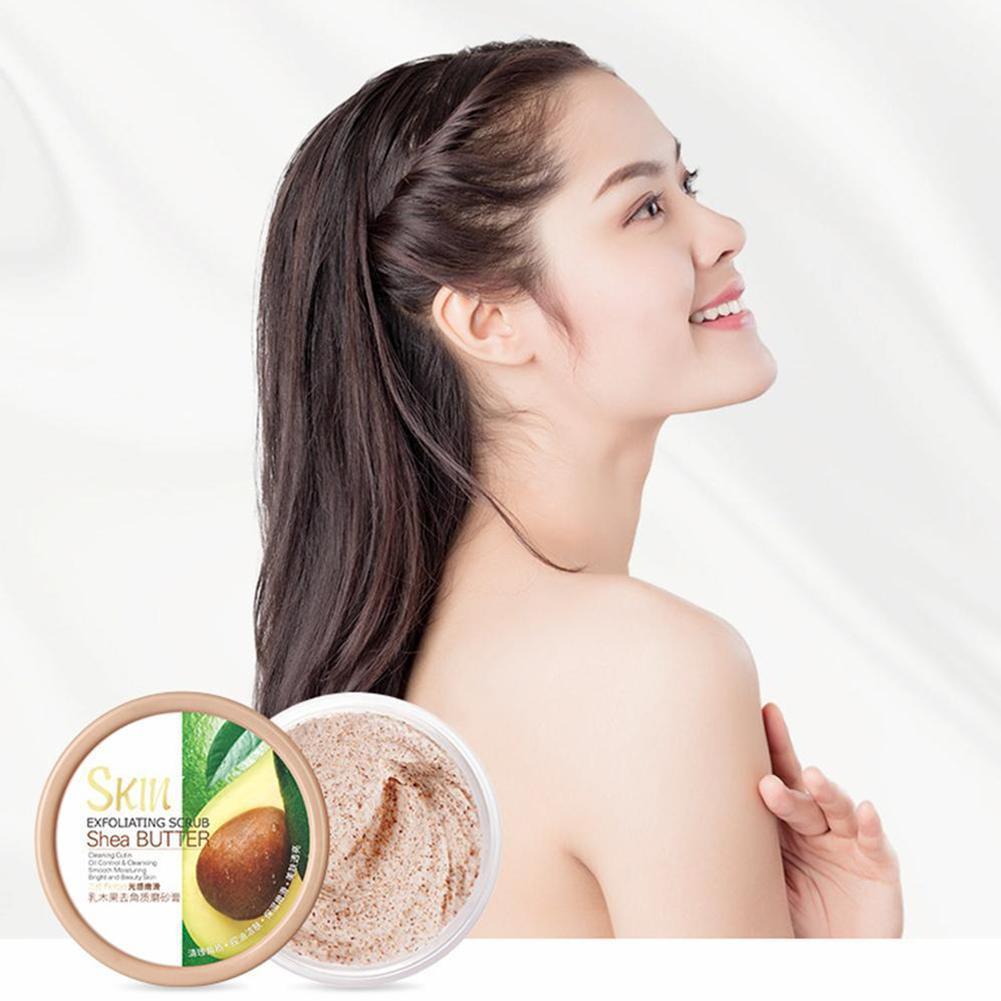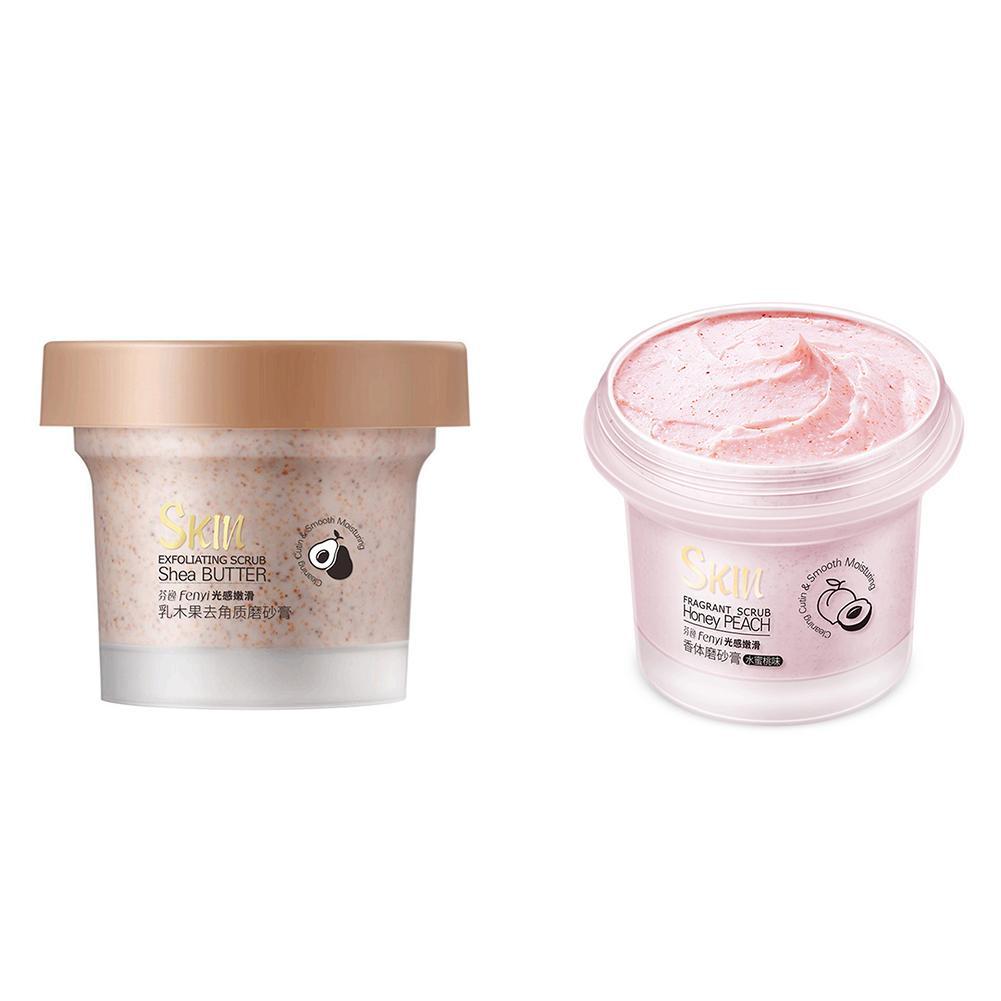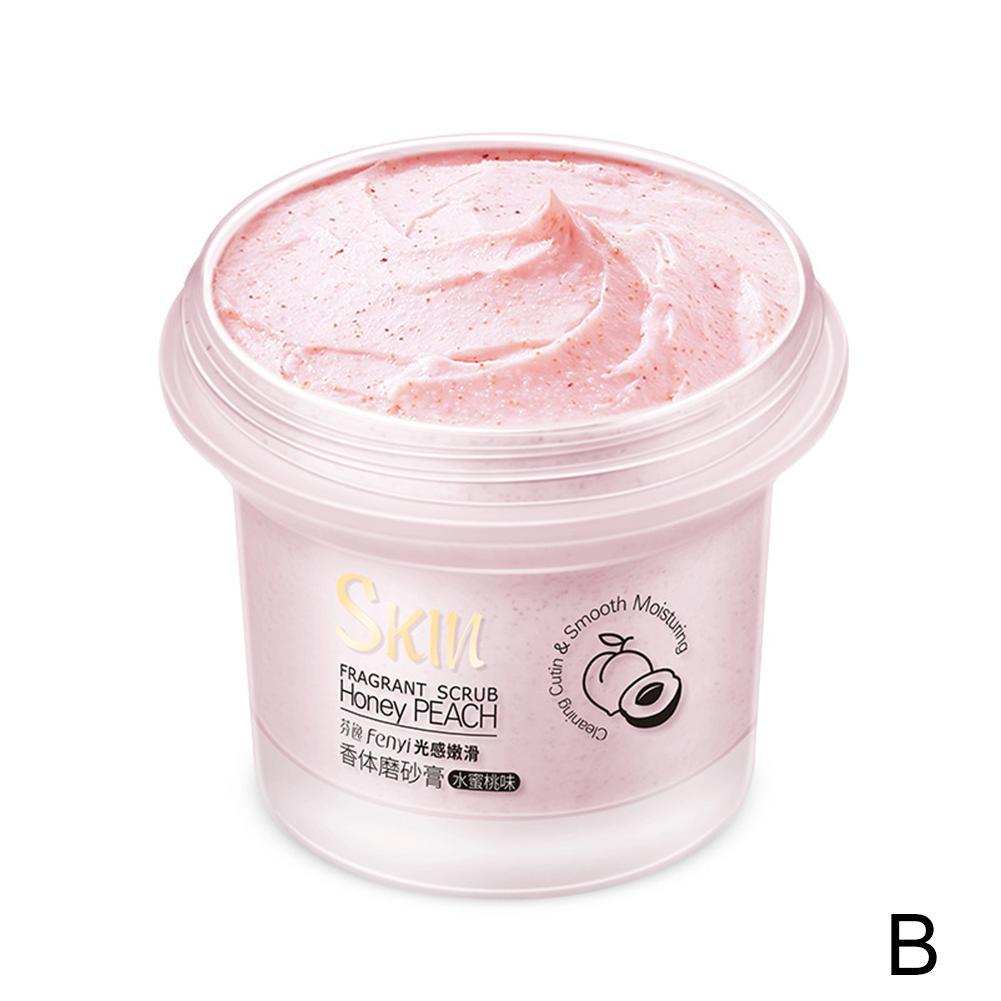 Shipping to: Worldwide
Delivery: Estimated between 24 days from shipping date
We expect this item to arrive by the estimated delivery date. We also calculate a maximum delivery date in case of delays that are out of our control. With our Money Back Guarantee, we'll give you a full refund if the item isn't delivered by the maximum delivery date.
You can initiate a refund on items delivery or the maximum delivery date if the item hasn't arrived. Learn more in our Shipping FAQ.